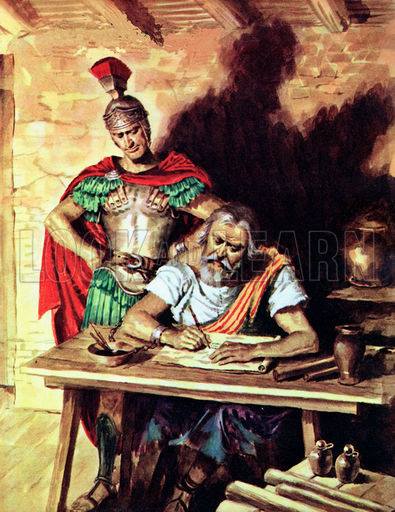 On December 10th in our Bible Study we finished the Book of Acts with the last chapter 28. I would like to share with you a few comments that were made:
1) There is a parallel in the Gospel of Luke and the Book of Acts, both written by the evangelist Luke, in that, at the end of each book Jesus in Luke (on the way to Emmaus) and Paul in Acts (in his house in Rome with Jewish guests) refer to the law of Moses and the prophets as prophesying about the Messiah, the hope of Israel.
2) The Book of Acts ends by telling us that the chained Paul would preach the gospel for 2 years. The preaching would be unhindered or unchained. Somewhat poetic!?
3) What happened to Paul after those 2 years? After the year 62? Well we know from tradition that Paul lived another 4 years and probably went to Spain (west) and to Crete (east). But Luke ends it abruptly. Why? Well possibly because the Book of Acts begins with Jesus sending his apostles to go preach in Judea, Samaria and the ends of the earth. Once Paul he reaches Rome they have reached the center of the Empire. They have fulfilled what Jesus asked them to do.
4) Another explanation for this sudden, abrupt ending may be psychological. As we read about the history of Church and what the Holy Spirit has done in the Church, the next chapter of the Book of Acts has to be written by you and me. We are the continuation of the story!